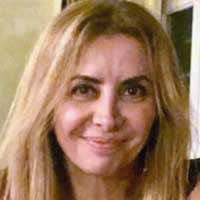 On behalf of the organising committee, it gives me great pleasure to invite you to the vibrant city of Thessaloniki for the 16th European Conference in Paediatric and Adolescent Gynaecology. We are delighted to host this event , that will take place between the 5th and 8th of June 2024, bringing together, experts, researchers and trainees from around Europe!

A wide range of topics will be covered in a rich 4 days scientific programme, featuring renowned speakers, who will share their expertise and latest advancements in the field of Paediatric and Adolescent Gynaecology. From comprehensive lectures, and panel discussions, to interactive case studies, debates, video presentations and  workshops, the conference will offer a diverse range of educational opportunities, that will meet the interest of all audiences and enable the exchange of best practices.  Participants from multiple disciplines, such as gynaecology, paediatrics, paediatric endocrinology, psychology, plastic surgery and paediatric surgery- to mention a few- will be included. 

Trainees in particular will be able to attend the 3rd Pan European Trainee Congress hosted by EURAPAG in collaboration with ENTOG.The Trainee's day will focus on small scale learning, including a stump the professor session, as well as providing an opportunity for trainees to showcase their own research. As always the IFEPAG examination will take place immediately prior to the conference and new IFEPAG fellows will be introduced at the Opening Ceremony.
Beyond the scientific programme, we have organised networking sessions and social events to facilitate interaction between friends and colleagues, as well as sponsors and exhibitors. We encourage you to take full advantage of these opportunities to engage with fellow participants and forge new collaborations and connections. 

Thessaloniki itself is a love at first sight! It is located in Northern Greece and is one of the oldest cities in Europe with a continuous history of 2000 years. It is considered the country's gastronomic and cultural capital, and is one of the largest university campus in South-Eastern Europe. Importantly, 15 of its monuments are included in the UNESCO World Heritage List. We encourage you to explore the city during your stay and immerse yourselves in the intoxicating mix of past and present.

May this conference be a memorable and transforming experience, inspiring us to contribute to the well being of young girls and adolescents throughout Europe.

We are looking forward to seeing you all in Thessaloniki.

Anastasia Vatopoulou
Congress President